MOXIE 2020 B&W FUNDRAISER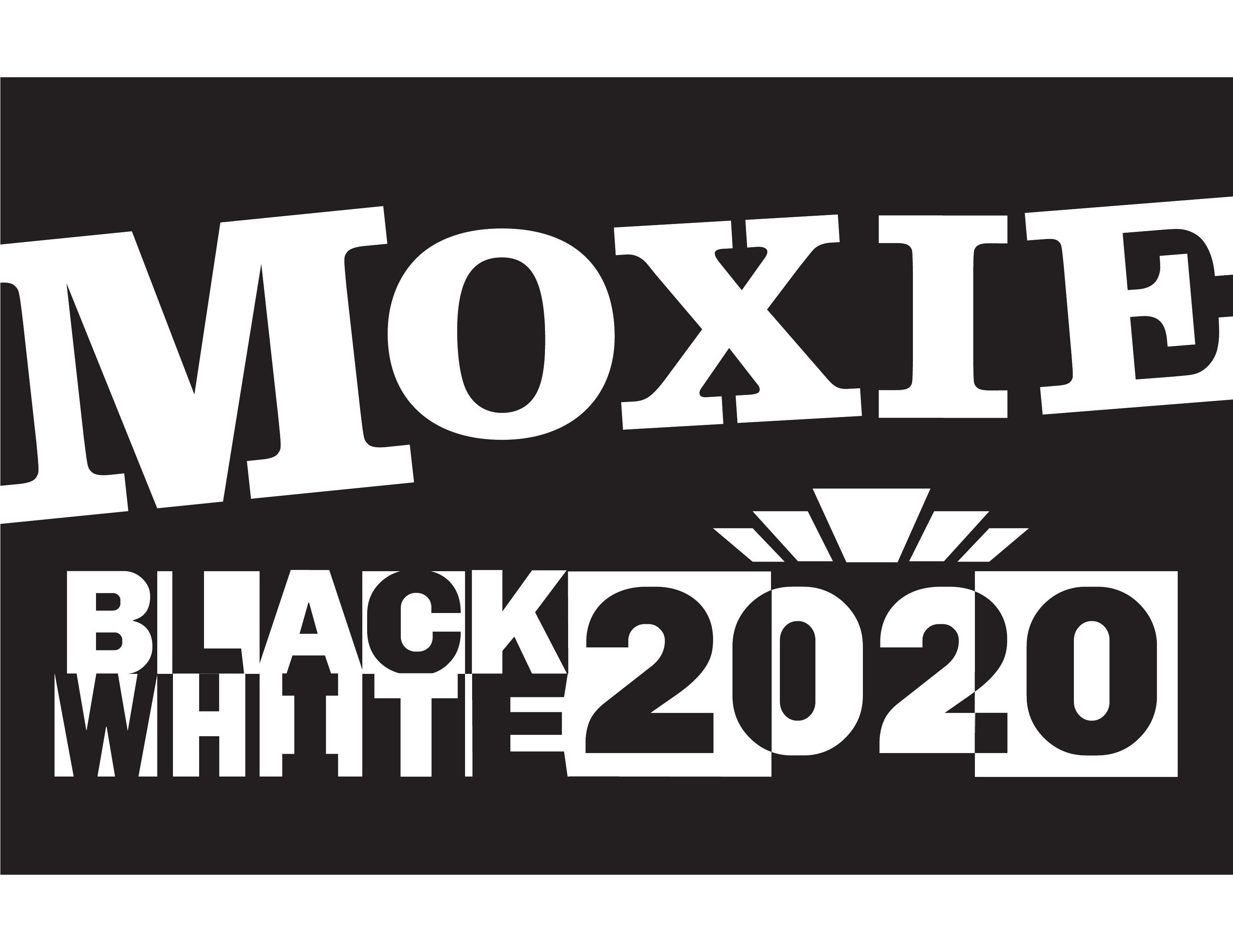 A large, public gathering is out... so what now?
It's a simple proposition! We are selling a limited number of sponsorships for $1,800 each.
Your sponsorship includes:
Private screening for 12 of a film of your choosing —you pick the date and time! (first come, first serve... and yes,it can even be a Fri. or Sat. night)
Catering by The Traveling Chef
Open bar & concession (candy & popcorn included)
Limited-edition Moxie masks for every guest (yup, you gotta wear a mask)• Cool Moxie swag, because we love you
Year long, on-screen recognition of your Black & White 2020 sponsorship (special this year only)
Inclusion in Moxie social media and newsletter
6 tickets for the Black & White raffle
$1,400 of your donation is deductible
Unable to host a screening but still want to support us?

Be an Angel Sponsor: $1,800 (fully deductible)
SPONSOR NOW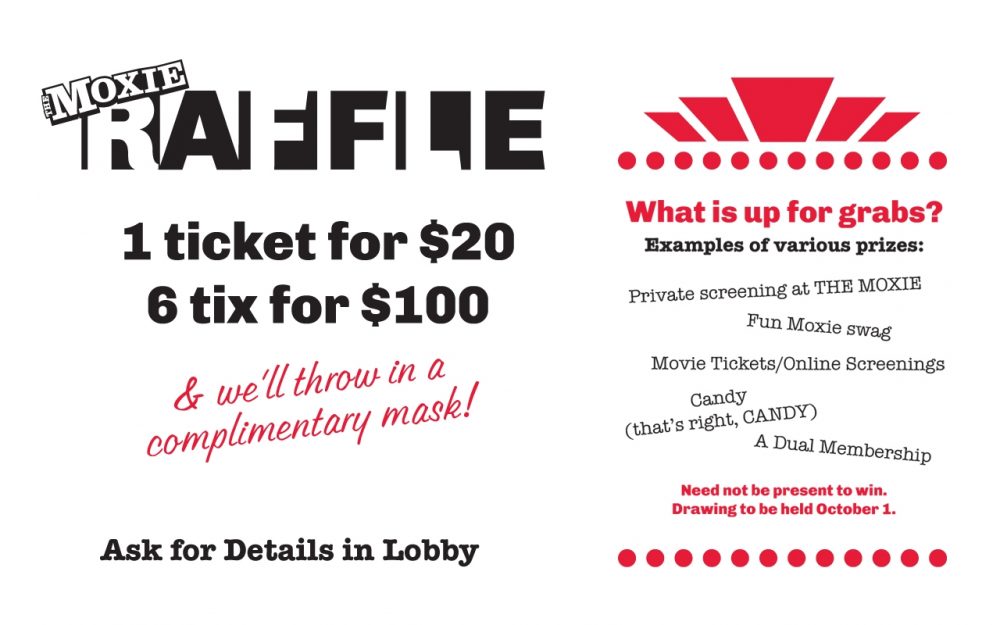 Support the Moxie...and get a chance at one year of FREE Moxie movies

You can also support us by purchasing raffle tickets.

$20 for one ticket
$100 for 6 tickets
Six tickets will be drawn at noon on Oct. 1. Prizes include:
One year of "free" movies (one pass for each week of the year)
A private screening at the Moxie

A "Dual" membership to the Moxie ($250 value)
one BULK PASS (10 free tickets)
Moxie swag

A candy grab bag
BUY RAFFLE TICKETS NOW
Get email updates about new films, events at The Moxie and more.